We are a leading partner for top-quality CNC turning and CNC milling services.
We use our strong machining expertise to manufacture pre-production parts and serial parts made of aluminium, stainless steel, brass and plastic. On top of this, we also provide our customers with comprehensive needs-based services from the first product drawing right through to delivery. As a well-established family company with over 80 employees, we have been manufacturing components at our facility in the German town of Schöffengrund, close to Wetzlar, the "City of Optics", for around 60 years.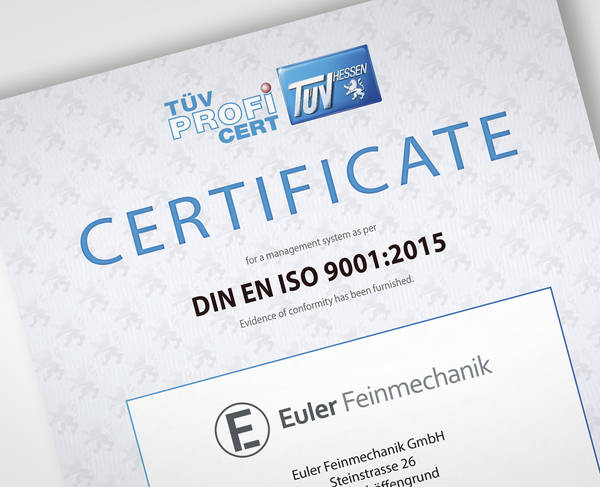 Maximum precision, reliable processes and long-standing machining expertise make us your ideal partner for top-quality precision components, certified in accordance with ISO 9001:2015.
(valid since 2021-12-14)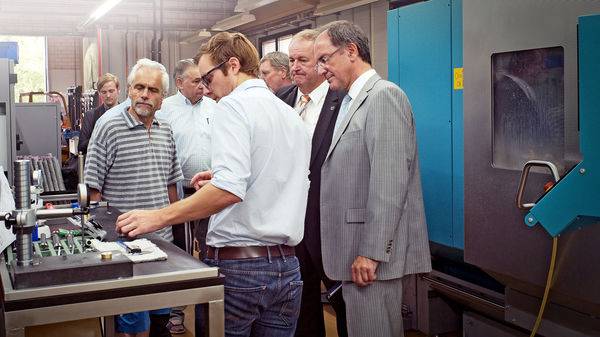 RP Dr. Christoph Ullrich visits TOP companies in central Hessen
Visit of the company Euler Feinmechanik GmbH in Schöffengrund
"We have many top companies here in Central Hessen that are on the move with innovative ideas – but we have to talk more about them," explains District President Dr. Christoph Ullrich on the occasion of his visit to Euler Feinmechanik GmbH in Schöffengrund. As part of the "Regierungspräsident unterwegs in..." series of visits, he will find out how these companies are economically strengthening the Central Hessian region. >>>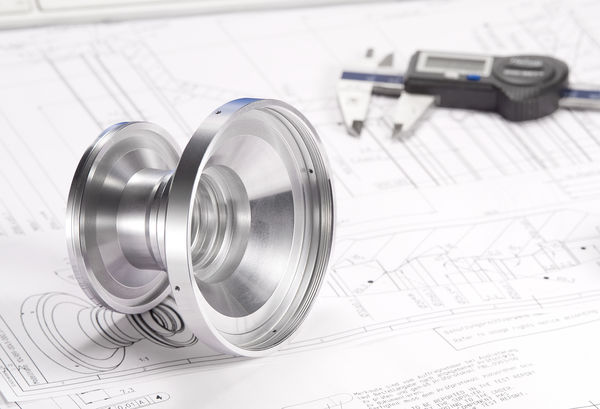 Are you an experienced CNC specialist, a qualified machine operator or a dedicated trainee?
If so, you've come to the right place. We are always looking for committed team players to come and join our company and offer outstanding career prospects.
Find out more about our job opportunities here >>>