When it comes to sophisticated machining, we're your ideal specialist. Our customers benefit from our many years of experience, our continuous improvement process, our high-tech machinery and our qualified staff. Our wide range of areas of expertise provides us with an insight into many different industries and enables us to offer our customers perfect solutions in terms of both quality and price.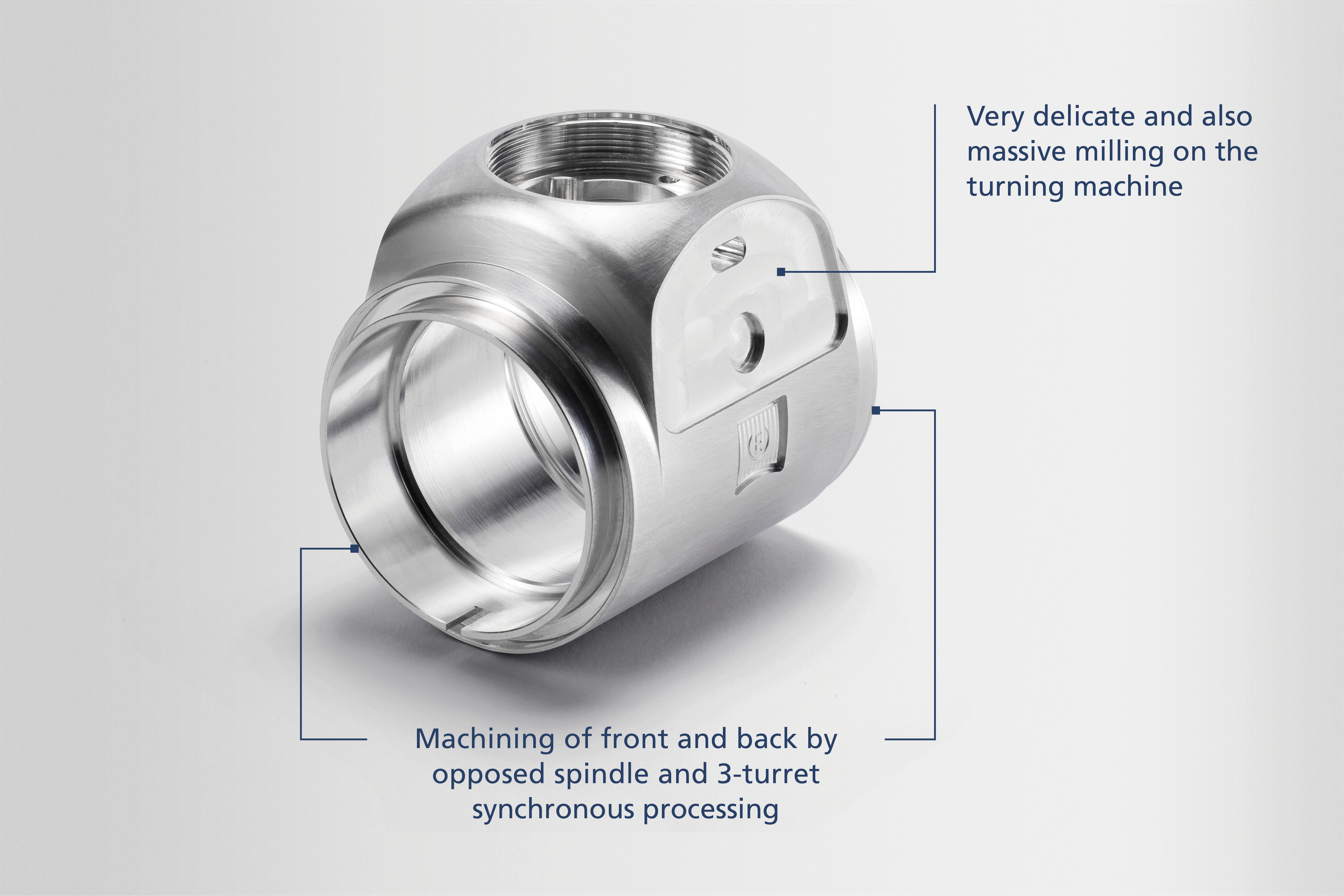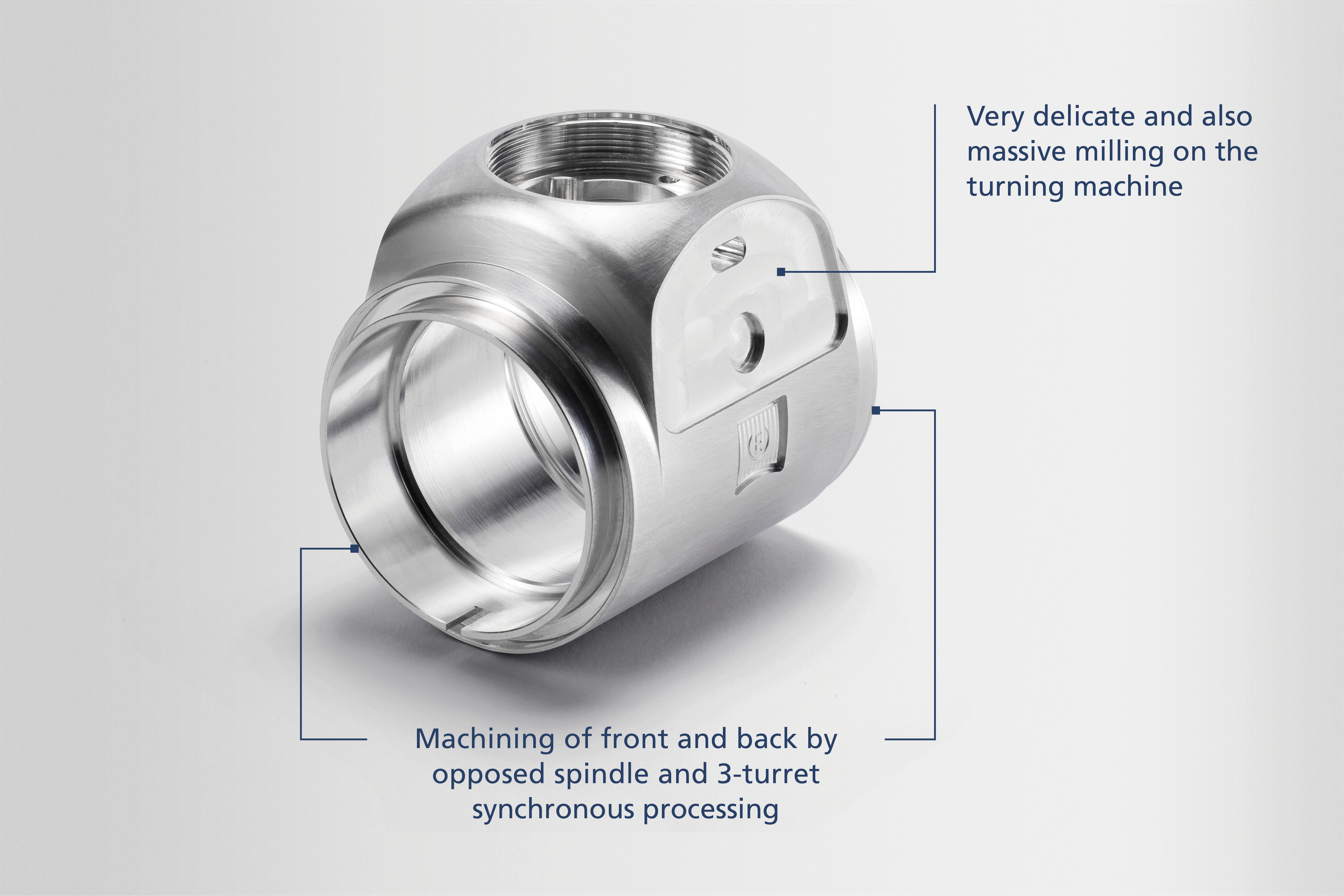 Efficient complete machining – high-precision turned parts
We use our Index and DMG turning centres for the quick and precise machining of components in one single operation. The turning centres work with three synchronous turrets and a counter-spindle and are therefore able to guarantee extremely short processing times together with maximum repeat accuracy. This especially applies in the case of the delicate machining of complex solid components.
Our 11-axis turning expertise:
A counter-spindle for complete machining
3 turrets and 42 tools
Maximum repeat accuracy and minimum processing times
Also ideal for complex and delicate work
Small batches and large volumes
Minimisation of errors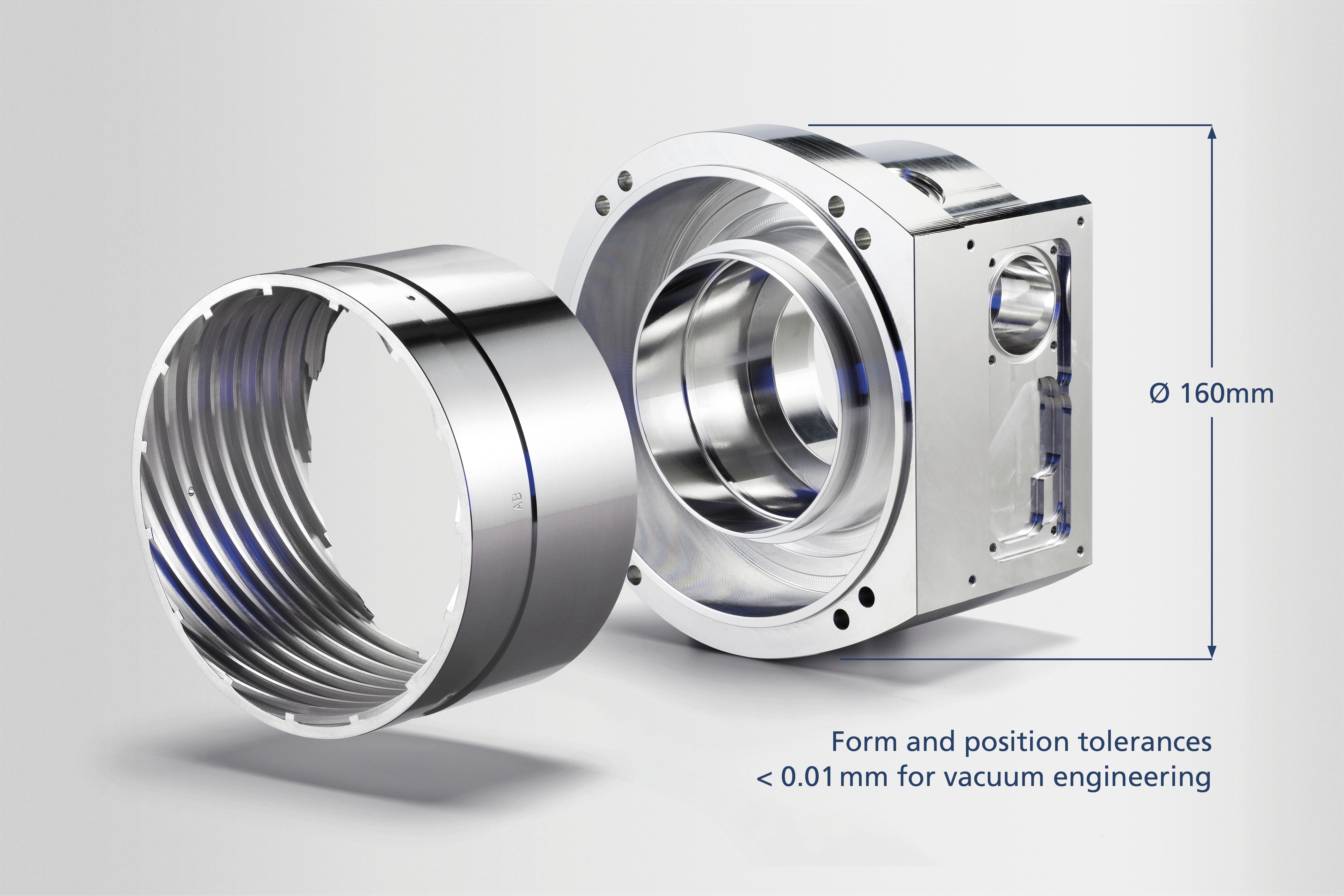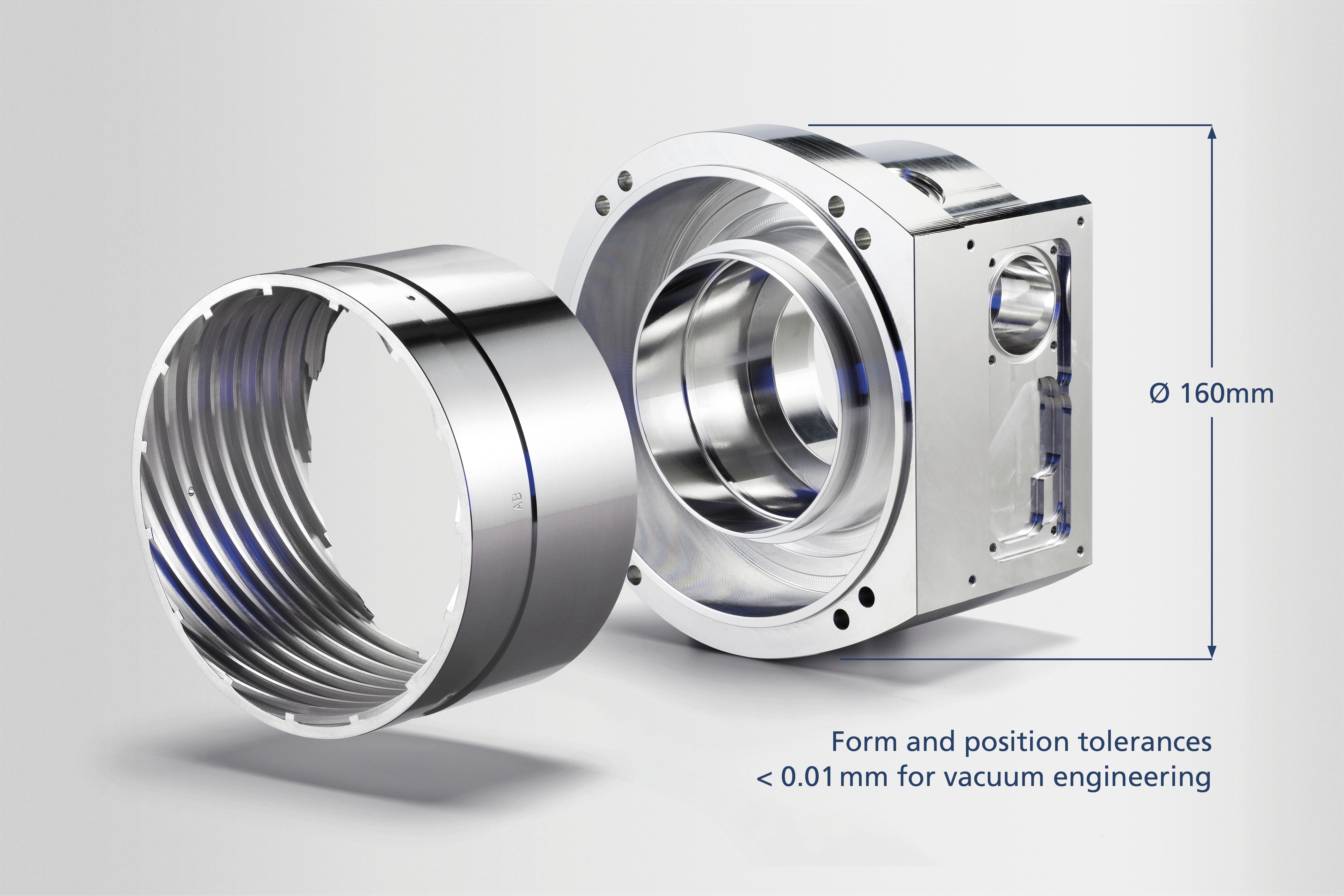 Complex geometries – all quantities
We use our Hermle 5-axis milling centres to manufacture complex geometries with short processing times and maximum repeat accuracy. Short running-in times make the centres ideal for batch sizes of 1 and we can also use robotics to offer reliable and cost-effective large-volume production. When doing so, we touch and measure products on the machine.
Our 5-axis milling expertise:
Reliable production of complex geometries
For batch sizes of 1 and large-scale production
Short running-in times and processing times
Robotics for cost-effective large-volume production
Touching and measuring on the machine as part of the process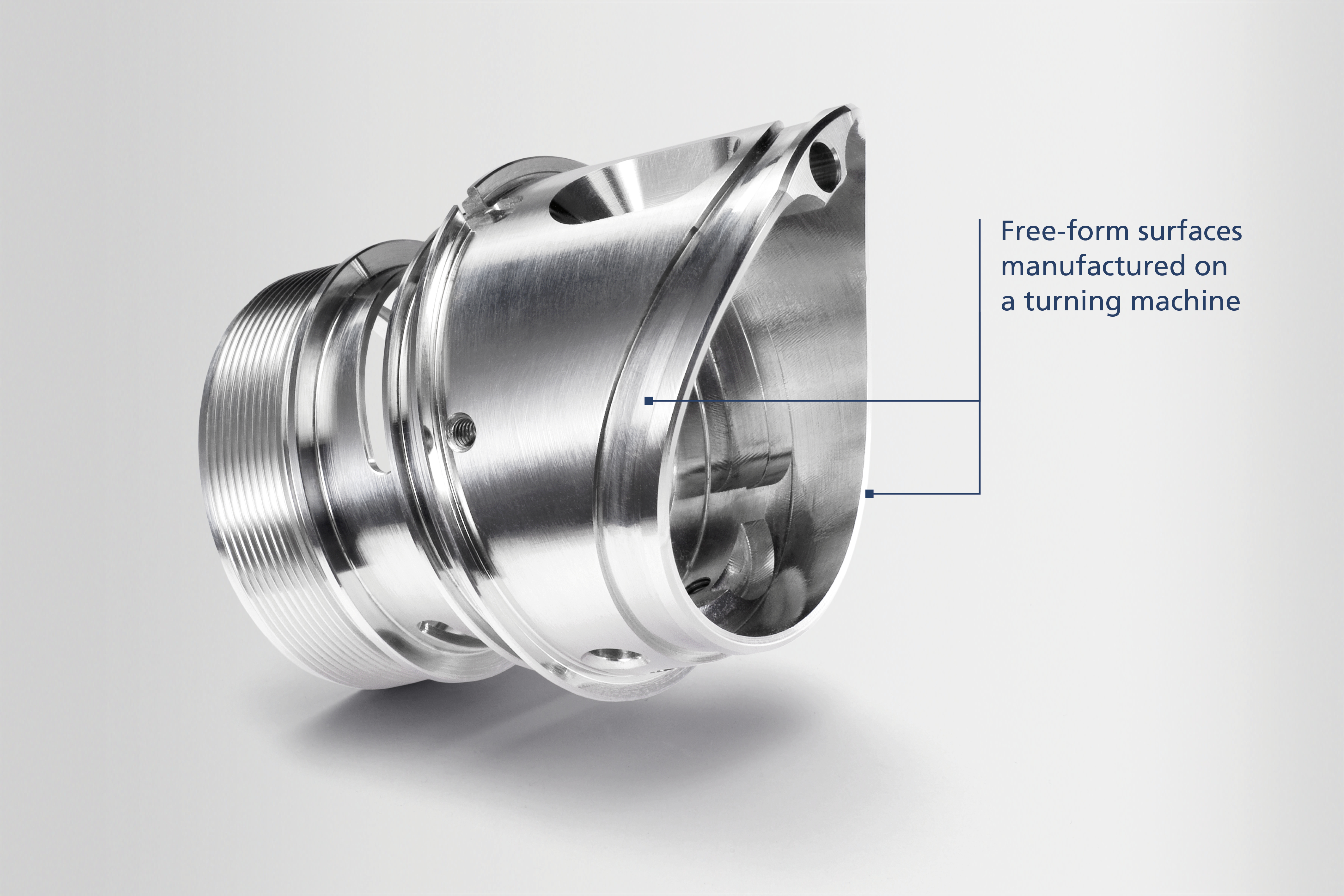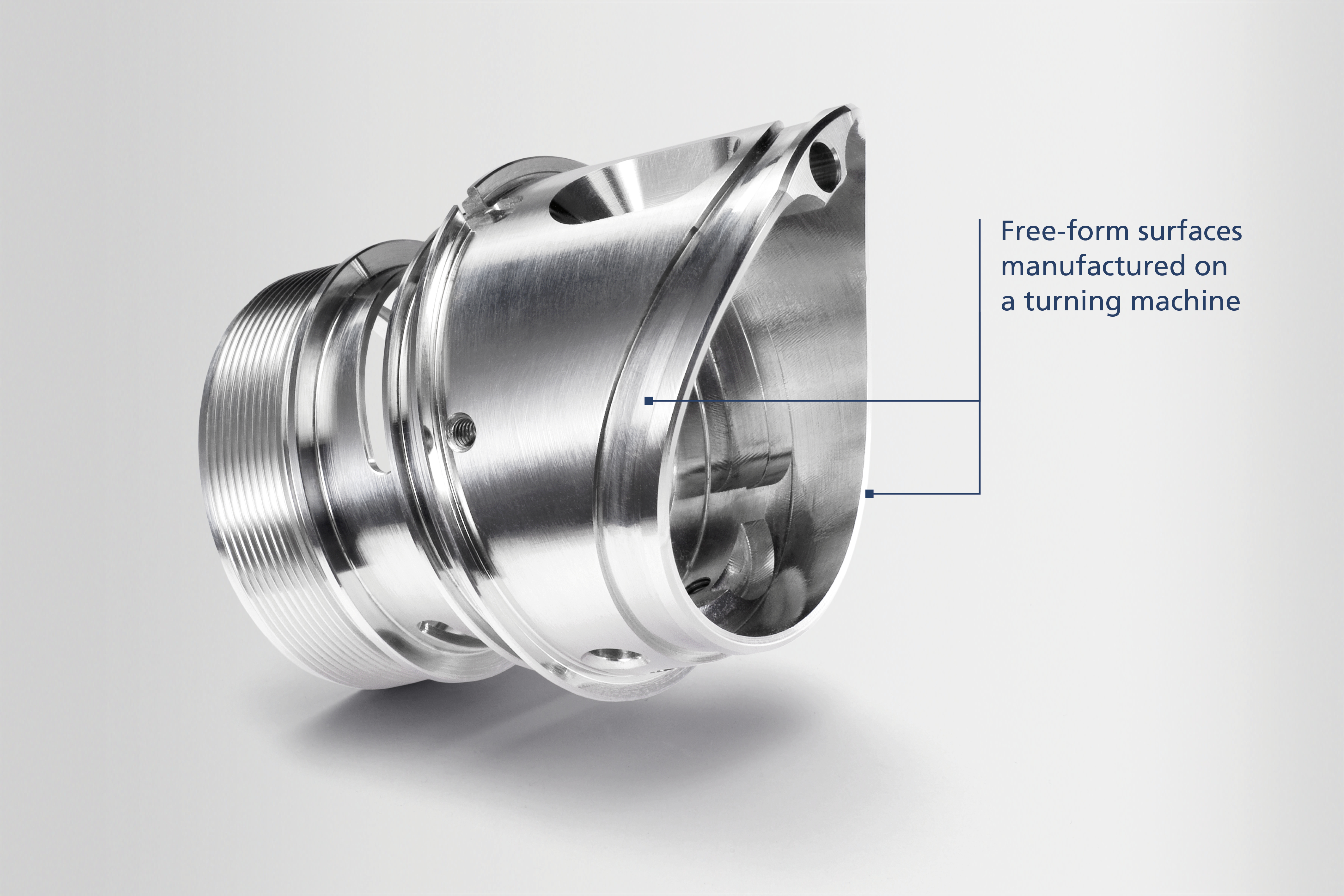 Maximum design freedom – turning and milling
We use our fully networked CAM-programmable CNC turning and milling centres to manufacture sophisticated and highly complex free-form parts boasting maximum quality. Our strong machining expertise forms the ideal basis for our development of product and material-specific manufacturing strategies and reliable processes. When carrying out our work, we always place a strong focus on the quality specifications, economic parameters and delivery times of the product being processed.
Our free-form expertise:
Maximum surface design freedom
Implementation using CAM programming
Turning and milling of free-form surfaces
Simultaneous machining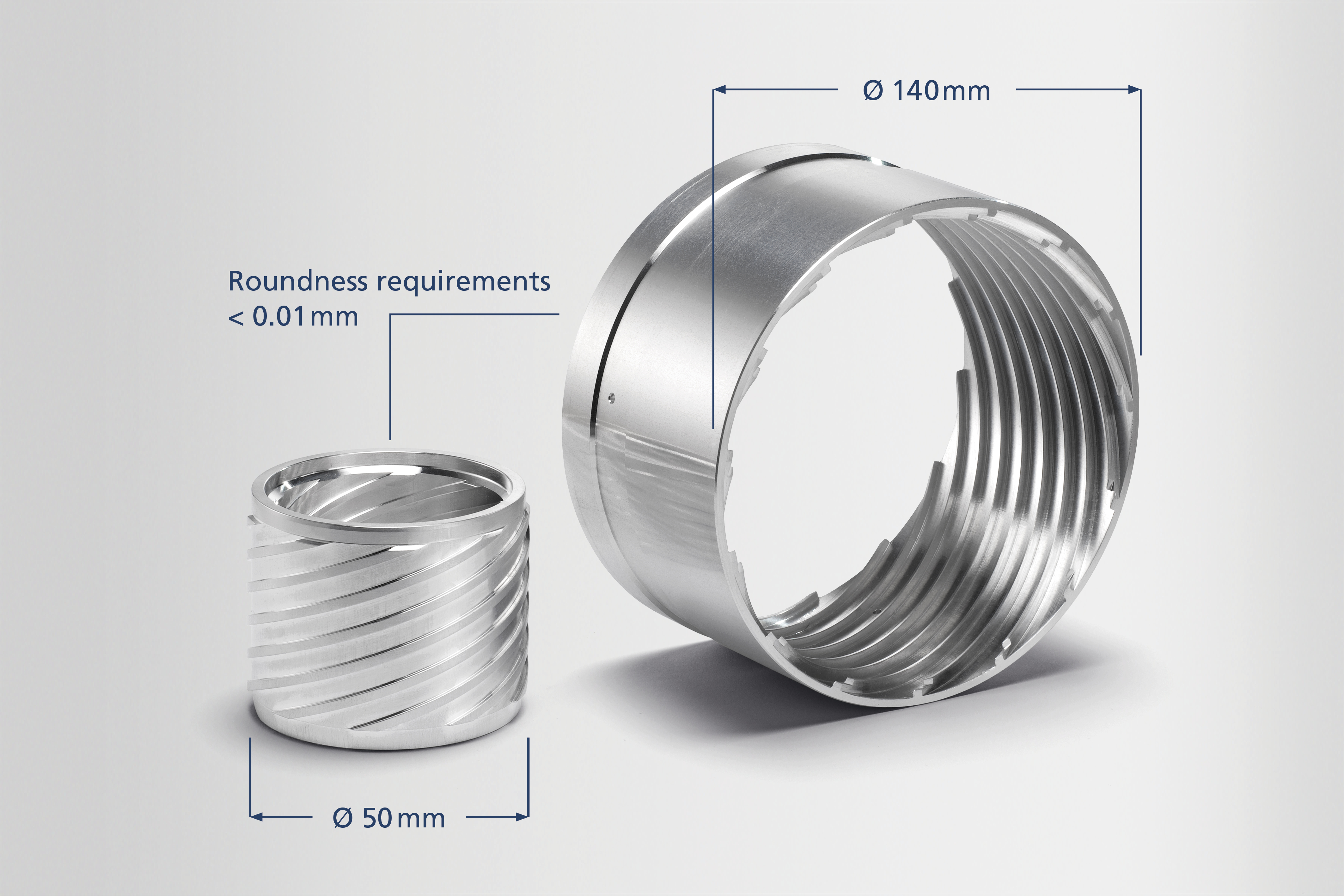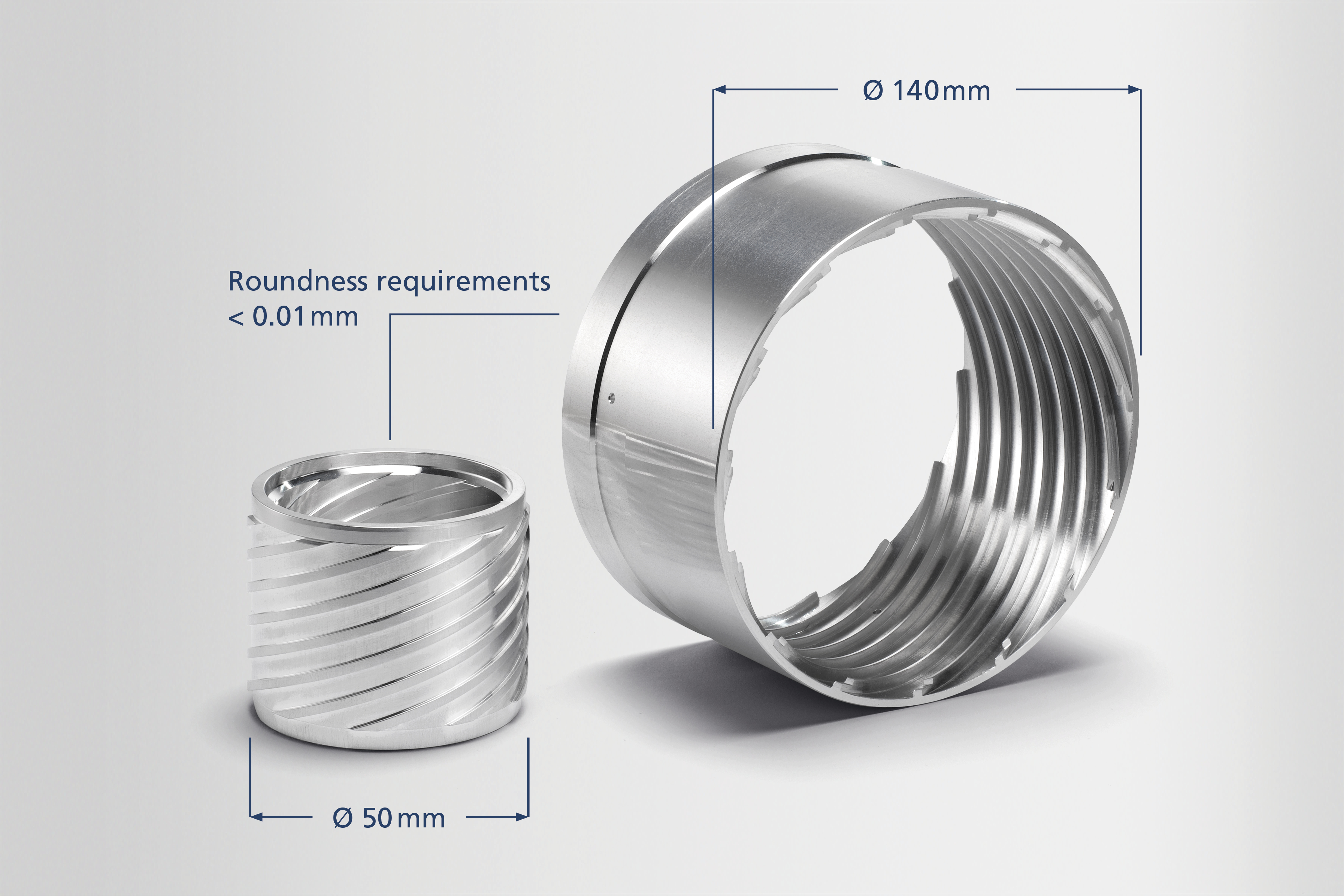 Special tools – special solutions
When it comes to special requirements such as milling internal grooves, we develop customised special tools. These tools are optimally adapted to suit our turning centres and are able to precisely and reliably manufacture internal grooves in accordance with our customers' specifications.
Our internal groove expertise:
Internal groove milling from Ø 50mm to Ø 200mm
Internal groove milling with non-linear gradients
Rpk < 0.3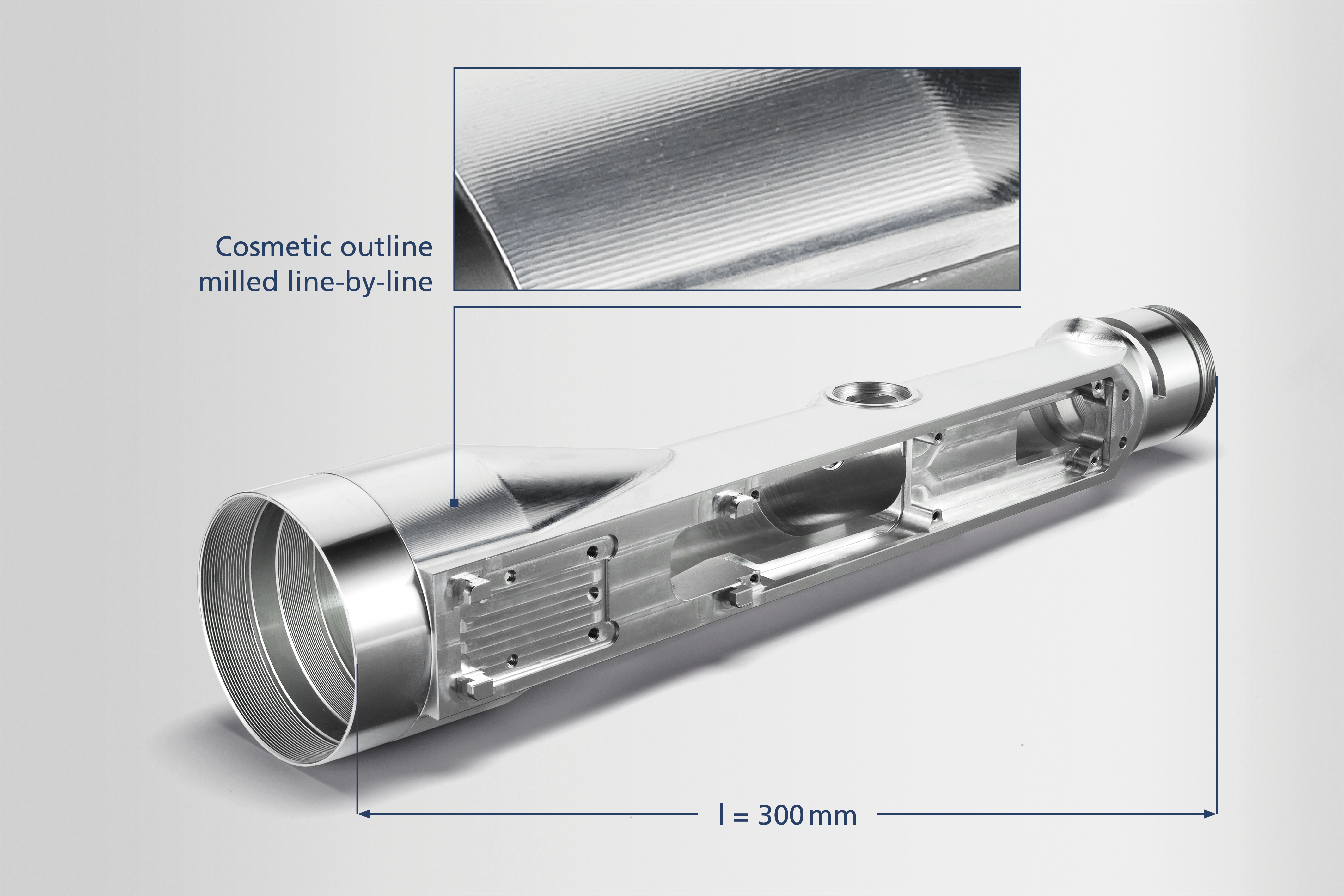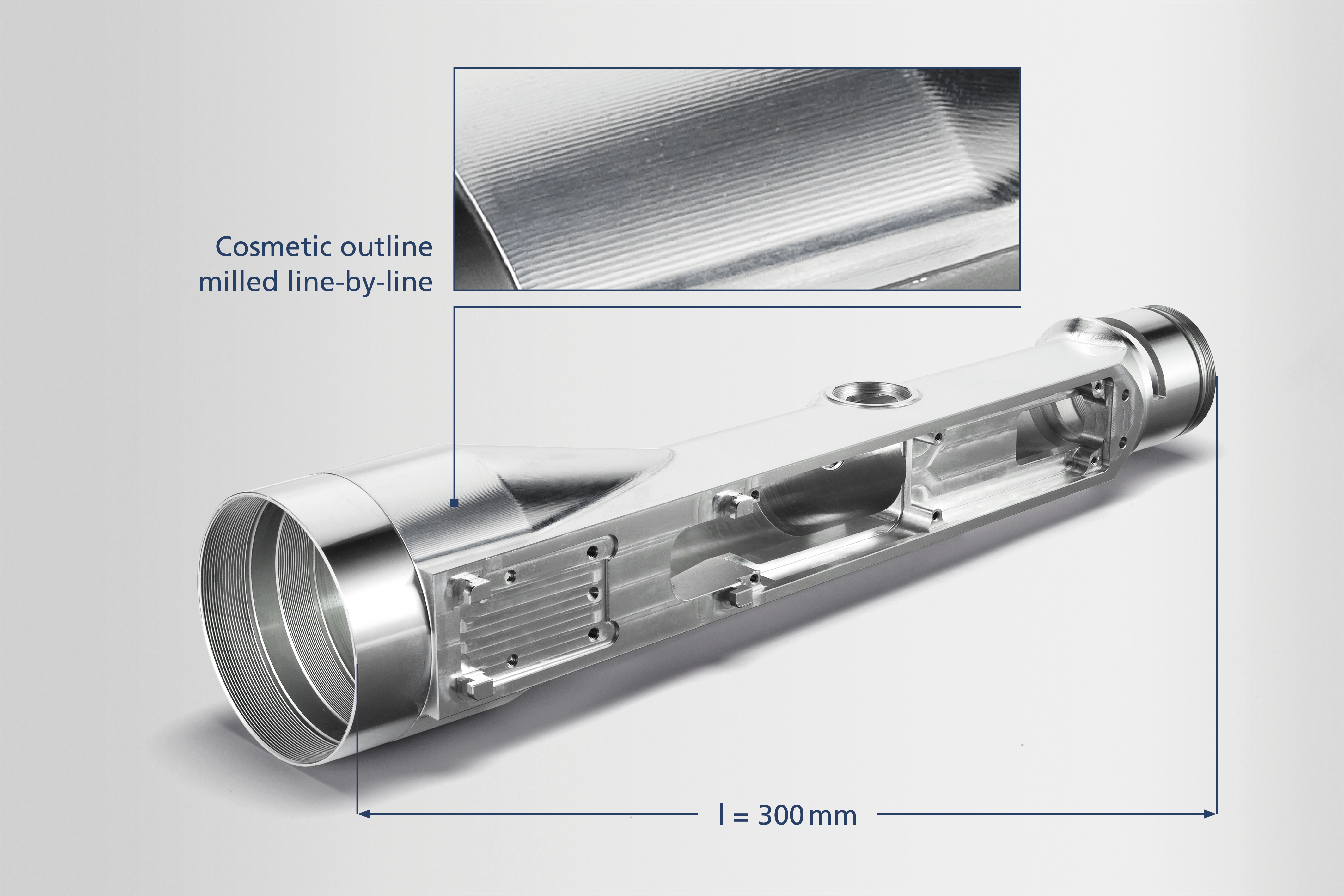 A perfect finish – turned and milled surfaces
The precise line-by-line milling of partly rotationally symmetric components using our fully automated milling centres is one of our main areas of expertise, in which we make the most of our many years of experience with special clamping techniques, machine concepts and continuously advanced milling strategies. As a result, we are able to offer our customers perfectly finished surfaces that look no different to turned surfaces.
Our line-by-line milling expertise:
Line-by-line milling of partly rotationally symmetric components
Reproducible high-quality surfaces
A perfect balance between surface quality and processing time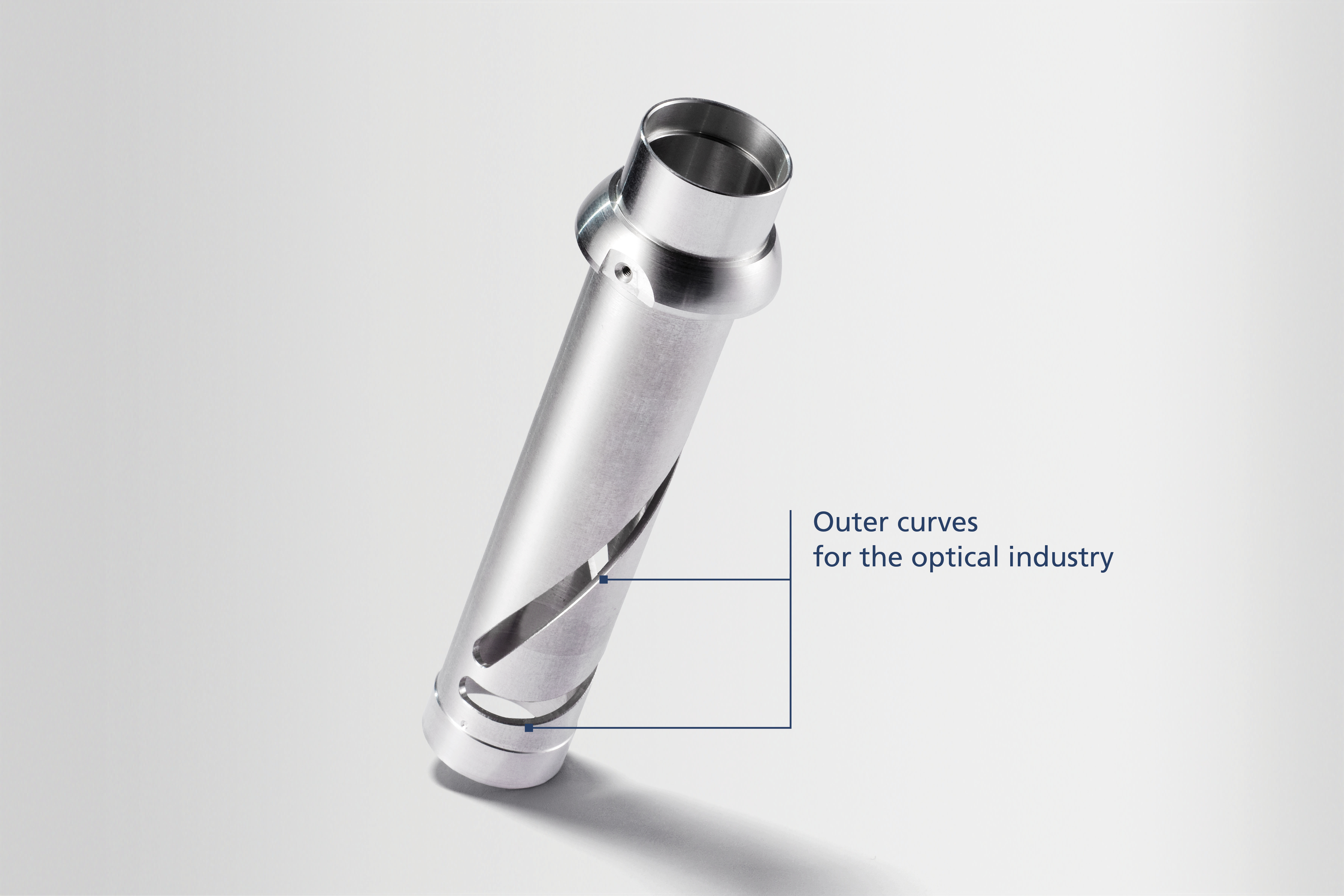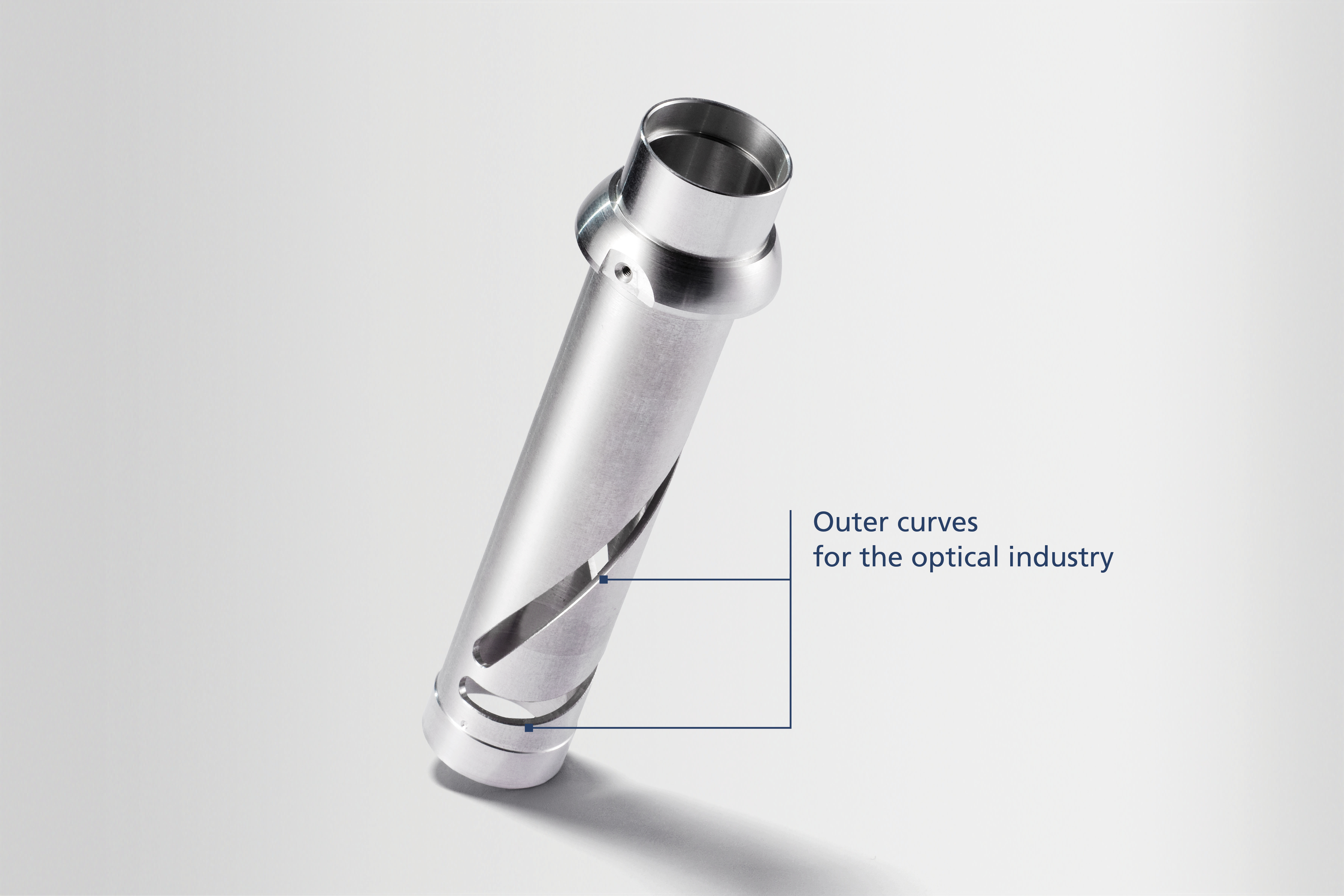 Minimum friction – maximum sliding properties
We use an intelligent turning and milling strategy involving special tools to create inner and outer curves in just one single turning process. This enables us to produce curved walls with outstanding sliding properties and minimum friction for applications in areas such as the optical industry, for example curved tubes for inversion systems in telescopic sights.
Our curve expertise:
Outer curves with non-linear gradients
Rpk < 0.3
Curves with excellent sliding properties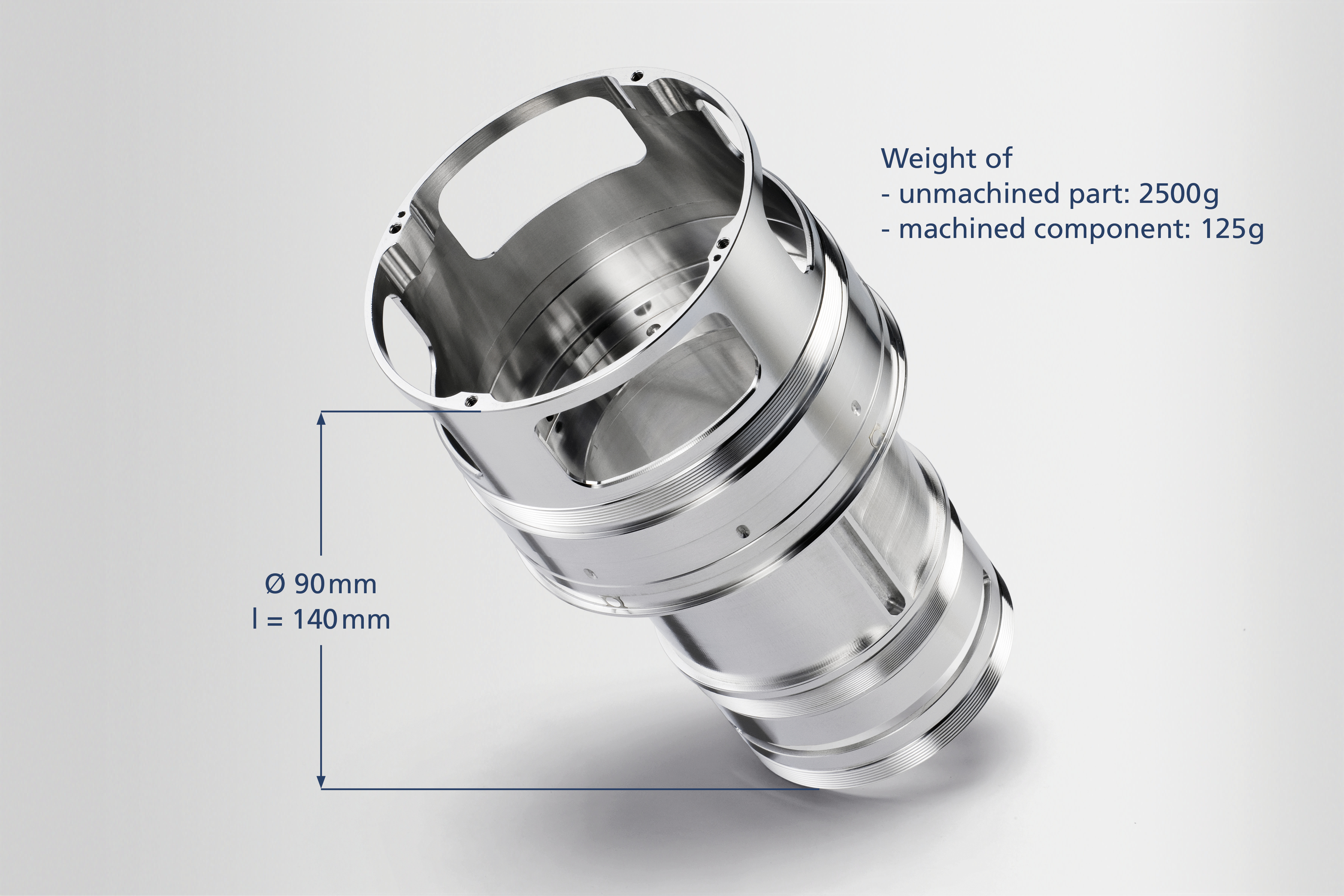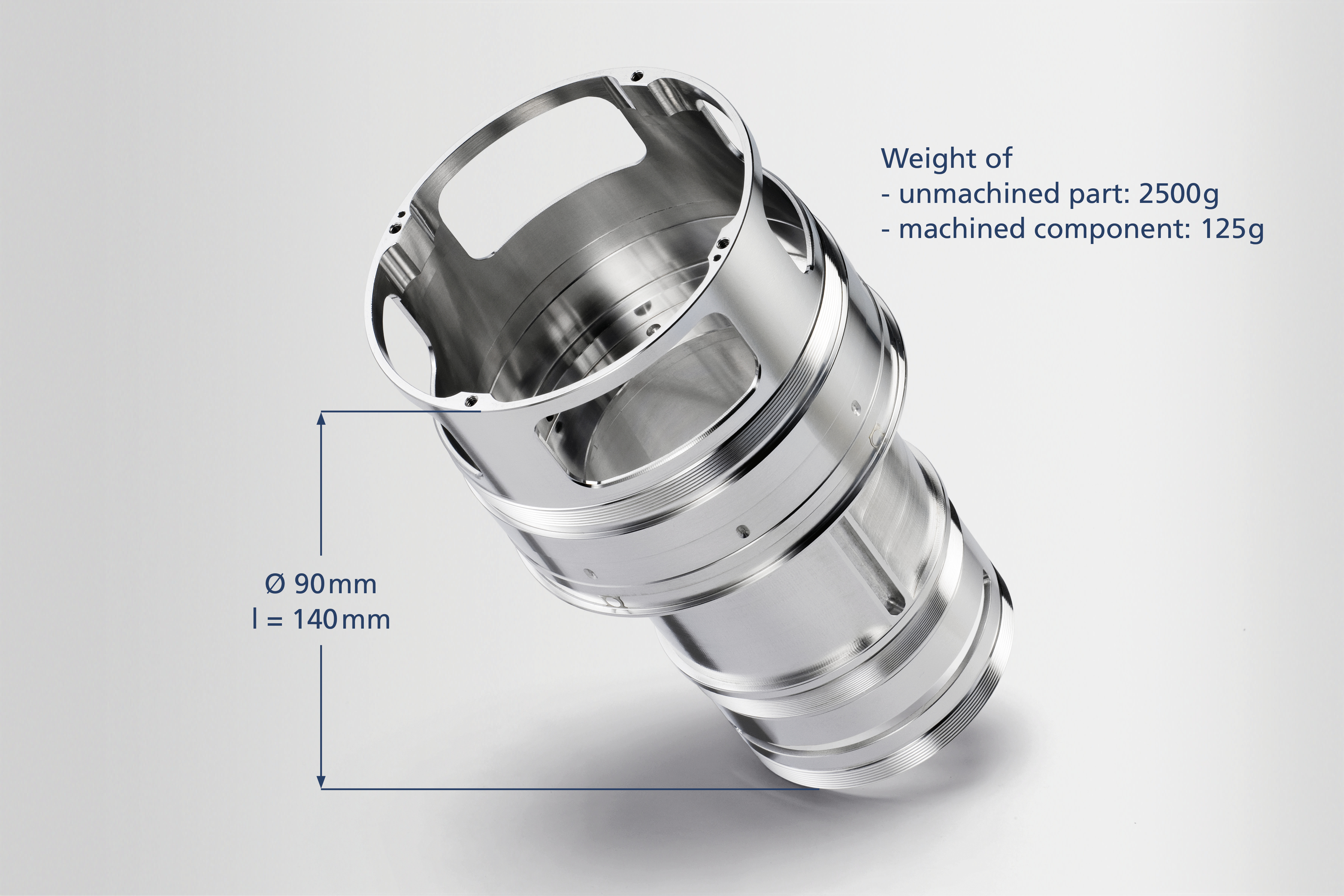 Maximum machining – minimum weight
We are your experienced partner for lightweight components, for example those used in the optical industry. Our strong machining expertise enables us to manufacture even extremely thin-walled components without losing any stability. When it comes to lightweight construction, our customers benefit from our knowledge of materials, our process expertise and our decades of experience with special clamping and turning techniques.
Our lightweight construction expertise:
Minimum wall thicknesses, maximum weight savings
Even in the case of geometric and position tolerances of <0.01
A special clamping technique
Strong machining strategy expertise